BubbleConf: One day of ideas and action with the brightest minds from tech, design, UX and business.
In little over a month from now, we'll be opening the doors to BubbleConf 2012, our very first conference for tech startups on design, development and entrepreneurship. BubbleConf will be held in the beautiful Tuschinski theater in Amsterdam and we're extremely excited to be part of this event together with Nedap and Teixido.
In the past few weeks, we've announced speakers active in the field of design, development and entrepreneurship. Incidentally however, we've mostly been looking for speakers from abroad, even though there are plenty of exciting startups in the Netherlands as well. In an effort to showcase this, we've invited some of the more well known Dutch startup founders and journalists to come speak at BubbleConf on their experiences in "Amsterdam Valley".
It is with great pleasure that we're able to announce Alexander Klöpping, Ernst-Jan Pfauth and Renato Valdés Olmos as speakers at BubbleConf 2012. This week's announcement is brought to you by Irene Poppe of Nedap.
But first, a word from our sponsor
We are proud to have managed hosting provider True on board. Last decade they have been involved in the rise of big Dutch start-ups; True assisted websites like AFAS Personal, Symbaloo, Hyves, Flabber and Tweakers in their road from startup to one of the biggest sites in the Netherlands. Thats why True wants to celebrate entrepreneurship with us and learn from each other to grow as online entrepreneurs.

Alexander Klöpping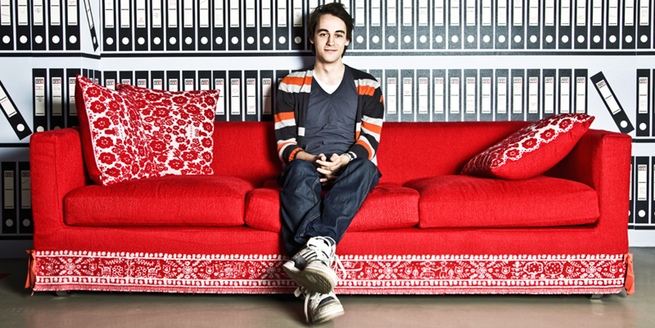 Alexander is one of those Generation Y people that cycles with Google Maps, reads books on his
phone and always carries at least 5 gadgets. He has a nose for trends on the Web and in tech. The
Gadget Company, his start-up, embodies his ability to always know what we, the consumers, like!
Alex also writes columns about trends for several Dutch magazines and newspapers and shares his
knowledge with the Dutch citizens as a regular guest at the popular daily Dutch television show: "De
wereld draait door".
Read more about Alexander Klöpping at The Next Speaker or follow @AlexanderNL on Twitter
Renato Valdés Olmos
Renato is a Dutch entrepeneur with a keen eye for design. Nowadays, you can find him working on Human.co, a startup focused on building tools that help people stay balanced and in control of their health data. Prior to founding Human.co, he has worked on digitalizing business cards through Cardcloud. He is also known for his design agency Postmachina, through which he has done work for the likes of Amazon. Renato has a Master's degree in Interaction Design, but is more and more devoted to growing his teams in Amsterdam, New York and San Francisco. As an experienced founder of start-ups and as co-founder of Dutch entrepreneurial collective STIKK he advices startups on product design, marketing and fundraising.
Read more about Renato Valdés Olomos at The Next Speaker or follow @renn on Twitter
Ernst-Jan Pfauth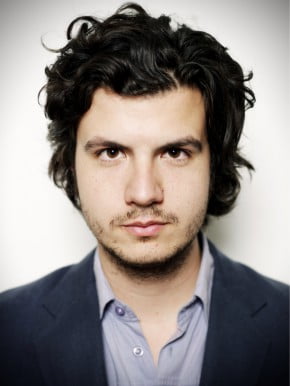 Ernst-Jan has a passion for blogging since he wrote his first blog in 2006 and got awarded for some blogs. He still writes his own blogs, but he's doing more: he spends his time writing columns for the Dutch blog nrc.next or hosting the Dutch talk show Literaturfest, a talk show about the favorite books of the show's guests, like actors, writers, politicians and musicians. He also co-founded Brainsley, a tool for users to share their favorite links within their areas of expertise. Ernst-Jan initiates start-ups as Brainsley to fulfill his purpose in life: to organize the Web. Besides that Ernst-Jan wrote a book about blogging: Sex, Blogs & Rock-'n-roll.
Ernst-Jan will be a panel host at BubbleConf.
Read more about Ernst-Jan Pfauth or follow @ejpfauth on Twitter
Recap of the other speakers
Hope to see you October 12th!
Hello, we are Phusion. We provide amazing products and services for web apps written in Ruby, Python, Node.js and Meteor.


Featured articles